"Do not give unto Ceasar what is not Ceasar's."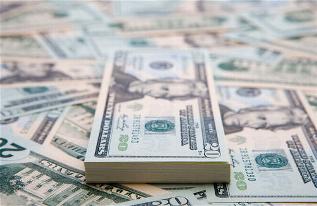 To meet the needs of our clients, Reliable CPA Corporation, was established in 2001 to provide accounting, tax, and business advisor services to corporations, small businesses and individuals throughout United States of America. We provide quality service for our clients by staying abreast of accounting and tax law changes and by taking a proactive interest in the smooth financial management of your business. At Reliable CPA Corporation, we make it our goal to understand the individual needs of every client including addressing industry specific challenges, compliance needs and standard tax practices.

We are commited to provide the highest level of quality service to our clients on a timely manner. As Certified Public Accountants, we listen to your concerns, ask the right questions and take the time to understand your goals and objectives.
We tailor our services to meet the needs of our sophisticated clientele. We approach each client relationship on a personal basis. It is important to understand the client's industry, business, and most importantly the business principals so that we can deliver personalize service. Our approach is to identify material exposures that limit the ability to prosper and build wealth.
Our personalized hands on approach to client service enable us to be proactive in advising clients, and address their accounting, financial and tax concerns. We are committed to stay in continuous contact with our clients so we can react quickly to changes in the business and the lives of the principals.

We value building long-term relationships with our clients, so that we do not only meet but also anticipate all your accounting, tax, and other financial needs. We place great value in Americans helping Americans. We will anticipate your needs and work to exceed your expectations. We will always have your best interests in mind and work with you to help you reach your financial goals.

Accountant and Staff Bios

Maria Jasmin Rickman, CPA, DABFA
Maria, President and CEO of Reliable CPA Corporation, holds a BS degree in Business Administration, with a Major in Accounting, and was a University Scholar. She is a Diplomate of the American Board of Forensic Accounting, a member of the American College of Forensic Examiners, American Institute of Certified Public Accountants, California Society of CPAs, and was board member of the American Society of Women Accountants in Long Beach, California. She has comprehensive 30 years of experience in financial, taxation, audit, review, compilation, budgets, projections, and planning. She is detail-oriented, team-player, a remarkable woman (according to her children), dynamic with positive attitude, entrepreneur, motivated, tenacious, committed, and bilingual.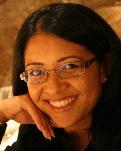 Anne E. Abris, CPA
Anne is our professional consultant, who holds a BS degree in Accounting from Chapman University in Orange, California, graduating with Magna Cum Laude honors and a university scholar. Her accounting career also includes employment as a Senior Auditor with Ernst & Young, LLP in Orange County and Senior Auditor/Accountant with E. & J. Gallo Winery in Modesto. She has 9 years of experience in financial accounting and auditing. She successfully led national and international audits, reviews and projects, performing her responsibilities with excellence. She is completely professional and personable at all times, and always emerges with success in performing her assignments under an aggressive time budget. She has a high ethical approach to her work and has the ability to turn the most difficult client into one that can be managed with ease.



Mica M. Mendoza
Mica is our consultant, with BSBA degree in Marketing Management. She is a Registered Representative of Transamerica, National Life Group - LSW, and American General (License#:0F78627). She also has 7 years of experience in accounting field. She is doing contractual accounting job such as standard bookkeeping which includes managing cash receipts and disbursements, bank reconciliations, month-end closing, and financial reports. She assists in organizing documents and working papers for reviews/audits, payroll, and special projects as well. Her qualities such as hard working, being able to multi-task effectively, detail-oriented, and having positive outlook in life makes her as one of the valuable assets of our accounting firm.